Let's enjoy common room!
↓↓↓
It's already February.
I feel time flies.
It was the Chinese new year holidays.
Many guests from east asia.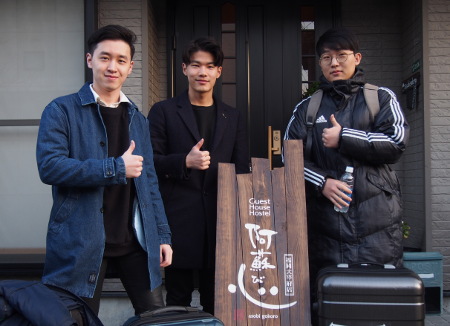 20 year old boys from Korea
One of them is from February, one of them is from April,
theya have to enter military service.
The last travel bofore it.
They look very virile.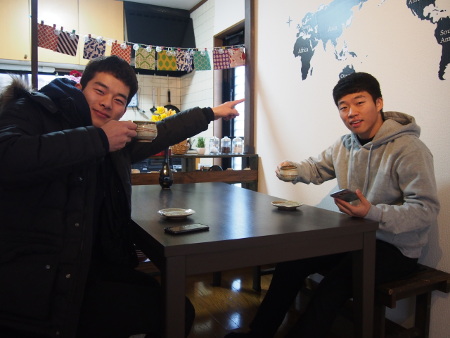 From Krea, too
They are a senior & a junior of the military service.
They have already finished the compulsory military service.
Because of after it, their smiles look soft!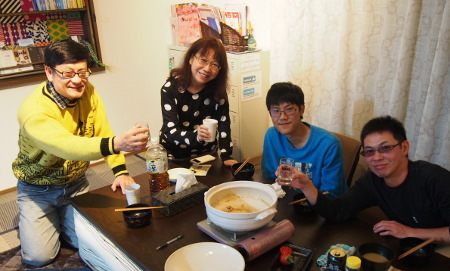 A hot pot party in one night
Tha family from Taiwan & Mr. W from Kumamoto
We talk about the Chianese new year holidays.
Korean compulsory military service, too.
They told us Taiwan has also the service.
Men have to enter it for 4 months.
Mr. W is a repeter since Asobigokoro Aso.
He went to treking in Mt. Kuju in Oita.
He walked on a frozen pond.
Do you wanna do it, don't you?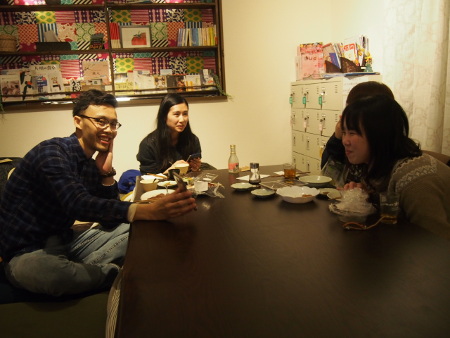 Common room in one night
Couple from Hong Kong & Sisters from Kanto
"Japanese culture is very popular in Hong Kong.
We watch Japanese TV drama & animation."
"What's your favorite drama?"
"GTO", "Beach boys"
"I used to like Ryoko Hirosue."
The topic was 90s.
I felt relieved I can understand the topic.lol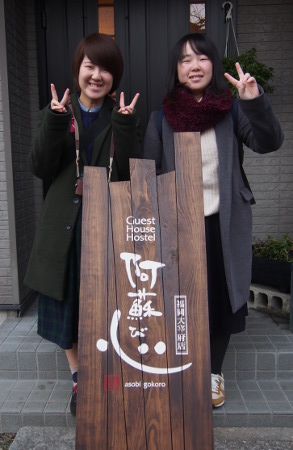 They live in Chiba & Ibaraki.
They speak English very well.
They enjoyed the international exchange.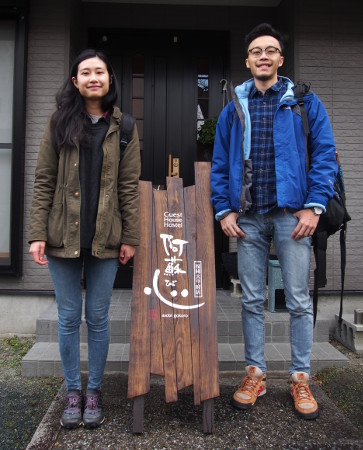 Thay have so many snacks.
They are souvenior to their friends.
Jappanese snack is popuar in Asia.
And they have 1 box of strawberry!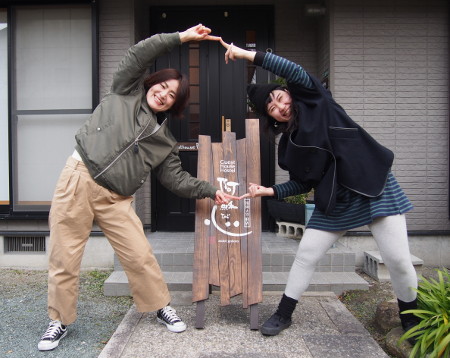 Ms. K is a friend of the staff "Wa-chan"
From Kanagawa.
They had very good time together.
Having a dinner, taking a morning walk.
Wa-chan has very relaxed.
Thank you Ms. K!
So why don't you visit Dazaifu?
Why don't you stay in & enjoy Asobigokoro?
"Asobigokoro" welcome you all the time!
<Availability of Today>
Today: Private room &Dormitory available
☆Asobigokoro Dazaifu Availability & Booking Form!
New hostel open in this spring!
The name is 『』
We are looking forward to seeing you at B&C Gakubuchi!
I wanna stay in "Asobigokoro"!
↓↓↓