Let's enjoy plum fower!
↓↓↓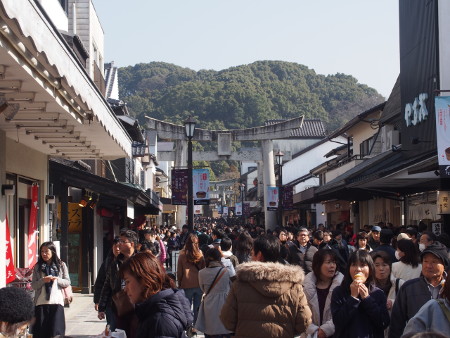 It's Chinese new year yesterday.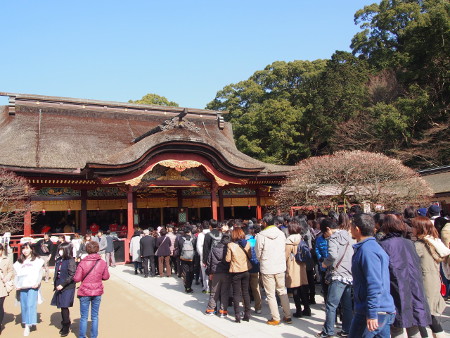 So many people visit Dazaifu tenmangu shrine more than usual.
And plum flowers are blooming more and more!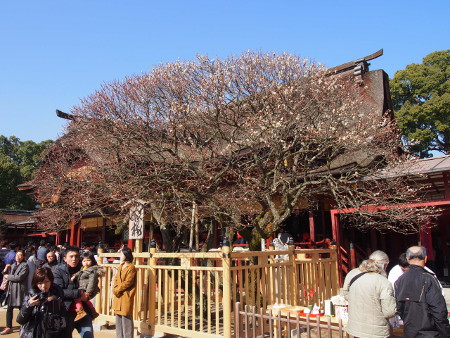 "Tobiume" near the main shrine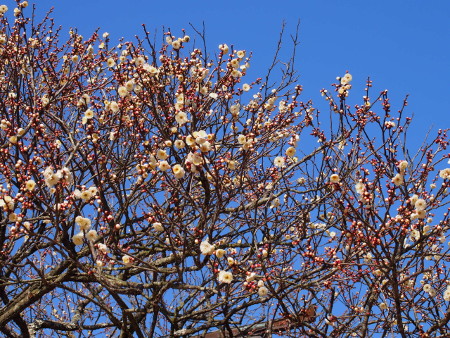 1 month from the first flower bllomed.
White flowers are standing out step by step.
The plum trees with pink flowers are increasing.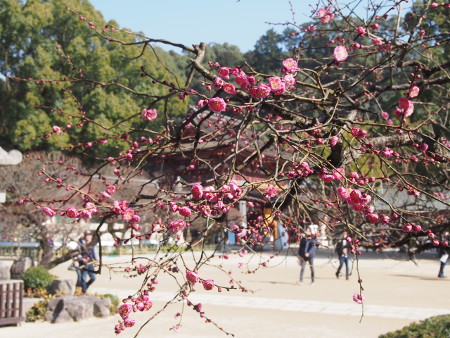 The tree is in front of the shrine office at the west of the main shrine.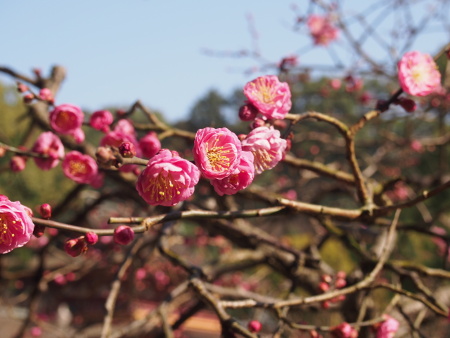 The flower shapes round.
The silhouette is cute!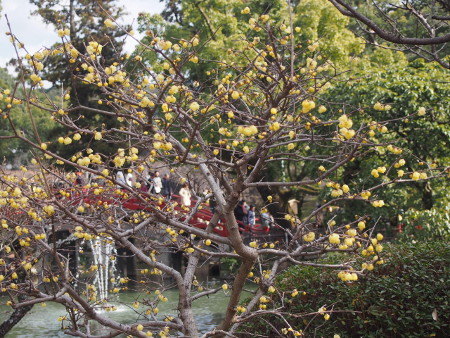 Yellow plum ner shinji-pond is photogenic with Taiko blidge.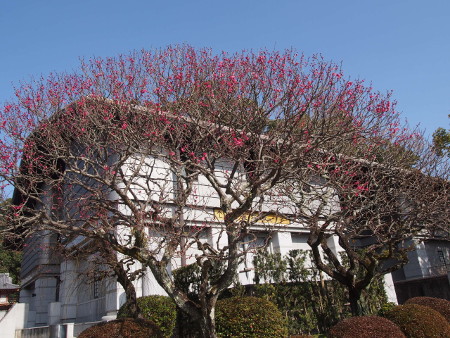 The plum near the treasure hall looks
20 percent of blooms bud on the tree.
The weather will remain warm for several days.
So it may bllom all together.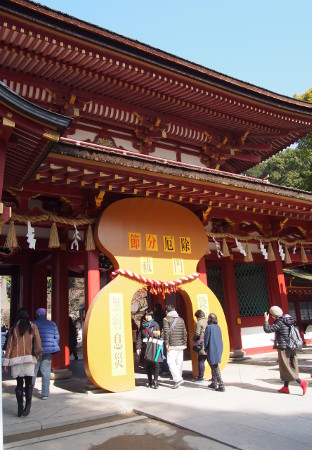 Now Setsubun faetival
is held in Dazaifu tenmangu shirine.
Date:Jan. 26th(Thu) to Feb. 3rd(Fri)
Setsubun is the day before the calendrical beginning of spring.
Also we have setsubun event in "Asobigokoro"!
"Let's celerate Setsubun together!"
Spring is coming step by step!

Ehomaki
Ehomaki refers to the maki-zushi (sushi roll) eating
which on the day of Setsubun (the traditional end of winter)
is considered to bring good luck.
【Time】Feb. 3rd AM8:00
【Fee】Share the cost
 *If you join it, please tell the staff by 21:00 on Feb. 2nd.

Mamemaki
Mamemaki is a bean throwing event at the evening
of the day before the calendrical beginning of spring.
【Time】Feb. 3rd PM8:00(After all check in has finished.)
【Fee】Free
"Asobigokoro" has seasonal events!
<Availability of Today>
Today: Private room &Dormitory available
☆Asobigokoro Dazaifu Availability & Booking Form!
New hostel open in this spring!
The name is 『』
We are looking forward to seeing you at B&C Gakubuchi!
I wanna stay in "Asobigokoro"!
↓↓↓