facebook, twitter, instagram!
↓↓↓
Which SNS do you like?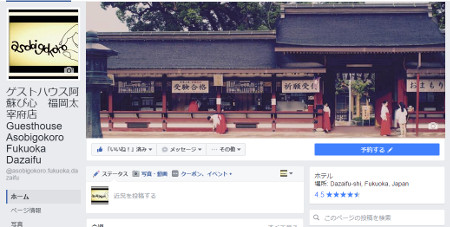 Guesethouse Asobigokoro Dazaifu use some SNS.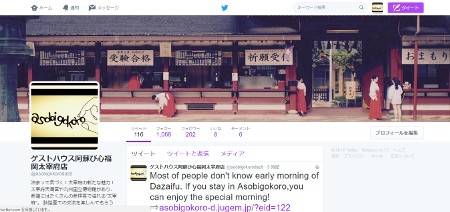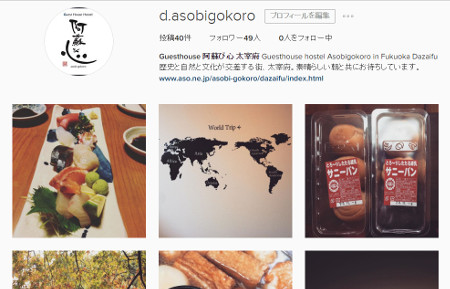 We update them everyday.
And off course, we welocome if you update your SNS about Asobigokoro!
So we have "SNS Campaign!"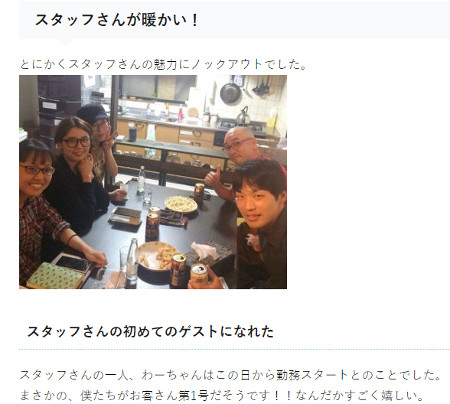 If you update your SNS with a photo of Asobigokoro,
please show it to staff.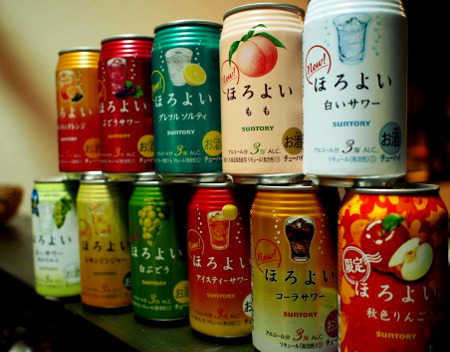 you can get a can of alcohol!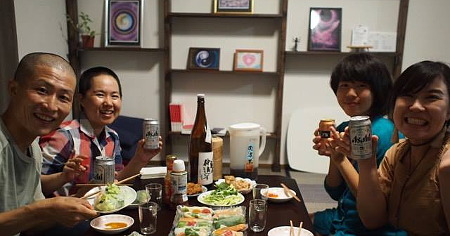 And let's enjoy the alcohol
with other guests & staff in the common room!
"Asobigokoro" welcome if you update your SNS about us!
<Availability of Today>
Today:Private room & Dormitory available
☆Asobigokoro Dazaifu Availability & Booking Form!